Pennsylvania's Largest Credit Union Launches Technology-Based Campus Ambassador Initiative with Partner SocialLadder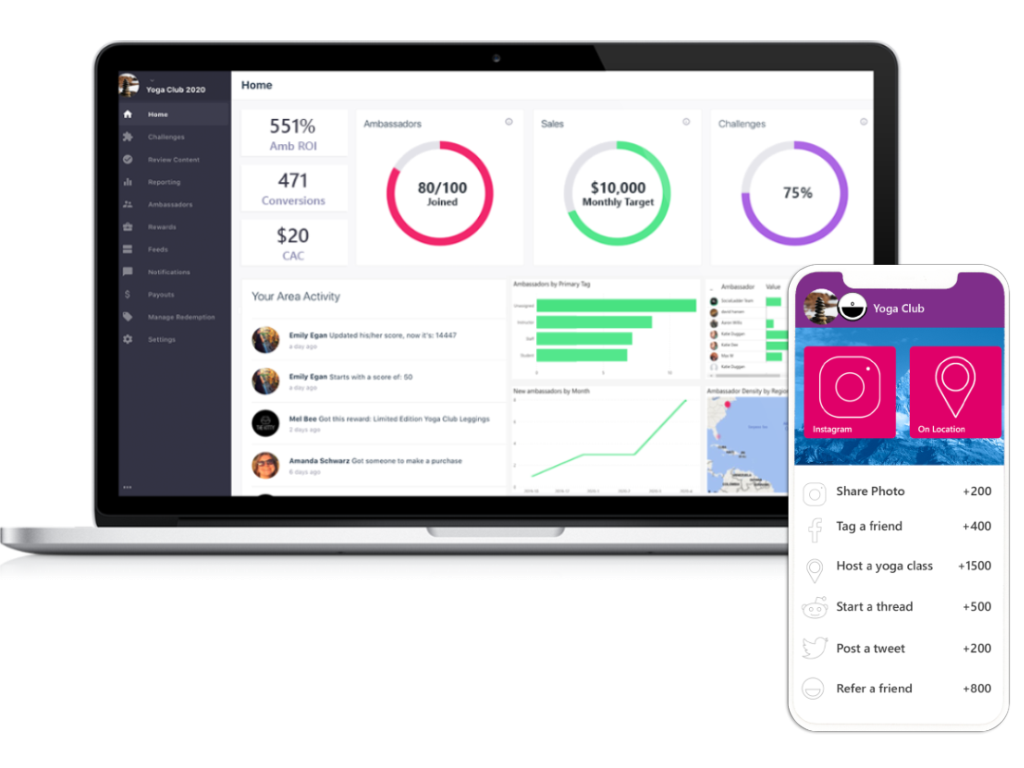 Harrisburg and Philadelphia, PA (February 9, 2021) – Pennsylvania's anytime, anywhere digital credit union, PSECU, has long utilized the power of peer-to-peer interactions and word-of-mouth advertising to drive member acquisition on the 20+ college campuses across the state where it has a presence. Recently, however, it expanded these efforts and is excited to announce a new campus ambassador initiative. Partnering with SocialLadder, a Pennsylvania-based provider of automated ambassador program solutions, PSECU's initiative will empower student influencers to actively seek out opportunities to reinforce the credit union's brand awareness, financial education, and member acquisition efforts.
"For more than 20 years, PSECU has worked with on-campus student interns to educate, engage, and acquire new student members, as well as others in campus communities like faculty, staff, and alumni," said PSECU President and CEO George Rudolph. "As the COVID-19 pandemic continues to change the traditional college experience with significant shifts to virtual settings, we too modified our strategy. Following PSECU's digital-first model, we'll now harness technology to allow students and others to promote our products and services by serving as influencers within their personal, online networks."
PSECU began piloting its campus ambassador initiative earlier this month with a select group of approximately 30 campus ambassadors (one or two from each campus where PSECU is present, noted below) and will expand it going forward based on success and need.
"We're very excited about this initiative because it will not only expand PSECU's reach in college and university communities, but it will also provide valuable, real-world marketing experience for students that will supplement the lessons they learn in the classroom," said PSECU Vice President of Marketing and Membership Development Barb Bowker. "We anticipate that this win-win relationship, supported by SocialLadder technology, will be quite successful."
Co-founder of SocialLadder Alana Bly said, "COVID-19 has tremendously changed the manner in which people interact with each other, especially students. At SocialLadder, we help to fill in the gaps where word-of-mouth marketing may fall short - particularly now that face-to-face conversations are happening less. The entire SocialLadder team could not be more excited to work with PSECU to enhance its campus ambassador program. We believe that our approach will not only increase customer engagement with PSECU, but also provide students involved with an opportunity to supplement their income and gain that real-world knowledge."
SocialLadder's technology is completely mobile and incorporates gamification, so ambassadors can be onboarded efficiently and kept engaged over time. The platform will give PSECU's campus ambassadors a simple way to stay connected to the credit union, complete tasks, receive rewards, access information, and build a stronger relationship with the PSECU brand.
PSECU's campus ambassador initiative includes the following educational institutions (listed alphabetically): Bloomsburg University; California University of Pennsylvania; Central Penn College; Chestnut Hill College; Cheyney University; Clarion University; Community College of Philadelphia; East Stroudsburg University; Edinboro University; Elizabethtown College; HACC, Central Pennsylvania's Community College; Kutztown University; Lehigh University; Lock Haven University; Mansfield University; Millersville University; Northampton Community College; Reading Area Community College; Shippensburg University; Susquehanna University; Thaddeus Stevens College of Technology; and West Chester University.
About Social Ladder
SocialLadder is an enterprise SaaS brand ambassador relationship management platform used by brands like Bumble, Benefit Cosmetics, Barstool Sports, goPuff, Kendra Scott, and Live Nation for creating, engaging, and tracking brand ambassador communities. The technology helps to streamline communication, assign tasks, monitor engagement, & then reward successful ambassadors for helping to promote the brand. For more information about SocialLadder, visit www.socialladderapp.com.