PSECU's Becky Giannelli Named to the YWCA of Greater Harrisburg's 2022 Tribute to Women of Excellence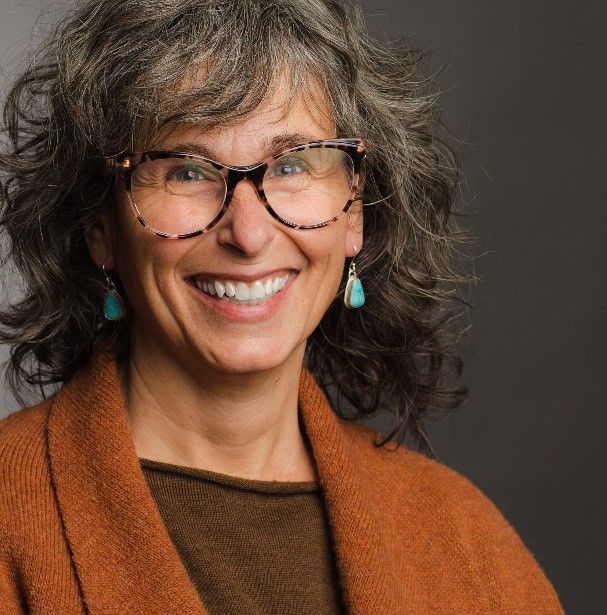 Harrisburg, PA (January 18, 2022) - Becky Giannelli, PSECU Director of Integrated Marketing, Digital & Creative, has been selected to receive the YWCA of Greater Harrisburg's 2022 Tribute to Women of Excellence award.
The Tribute to Women of Excellence award recognizes outstanding women in the Capital Region who devote time and energy to making the organizations and communities with which they're affiliated better places to work and live.
"It was my pleasure to nominate Becky for this award," said Barb Bowker, Chief Member Experience Officer and 2014 Tribute to Women of Excellence recipient. "In both her professional and personal life, Becky provides a strong, positive example for others to follow and truly illustrates what it means to be a Woman of Excellence."
Giannelli came to PSECU in 2020 to lead the credit union's team of digital marketing and creative professionals. She has contributed significantly to the organization's growth by overseeing the hiring, training, and support of a qualified and dedicated workforce focused on high-impact graphic design and on-point content delivered through cutting-edge digital channels.
Prior to PSECU, Becky has built her career through a variety of progressive roles with a focus on digital marketing strategies delivering positive growth. She earned a Bachelor of Science in Marketing from Messiah College. Drawing on her academic and professional experience, she has served as adjunct professor, teacher, and/or trainer for several educational institutions including Penn State University, Kaplan, SimpliLearn, and NuPaths. Becky is always quick to accept the role of featured speaker for Marketing/Advertising classes.
When PSECU introduced its Diversity, Inclusion, and Belonging (DIB) program, Becky was one of the first to volunteer for a position on DIB's Education and Awareness committee. Becky brought a viewpoint to the program to ensure PSECU was focused on long-term goals, but she also kept an eye on initiatives and changes that could be implemented right away.
"Becky is known as someone who freely shares her time and knowledge with others," said Gina Seibert, Vice President of Strategic Growth, Product Development & Marketing. "The guidance she has provided throughout her career and in her personal endeavors has made a positive impact on the lives of countless people. I'm proud to work alongside her at PSECU."
Outside of work, Becky serves on the board and the hiring committee of The Circle School, a self-directed democratic private school that embraces the uniqueness of each student. In addition to her work with The Circle School, Becky carves out time for another of her passions. Additionally, she has volunteered at Gather the Spirit for Justice/Common Ground Community Center, a community soup kitchen serving the residents of Allison Hill in Harrisburg where she also helped create their logo.
"I am honored to receive this award and to join the ranks of so many incredible women in our community," said Giannelli. "What drives me as a person is encouraging and embracing people of all backgrounds." She continued, "I've tried to live my values out loud throughout my life and my career and when I consider the other women who are part of this year's group of honorees, I am humbled to be included."
The 33rd Tribute to Women of Excellence award ceremony will be held March 24, 2022 at the Hershey Lodge & Convention Center.