PSECU Makes $20,000 Donation to American Red Cross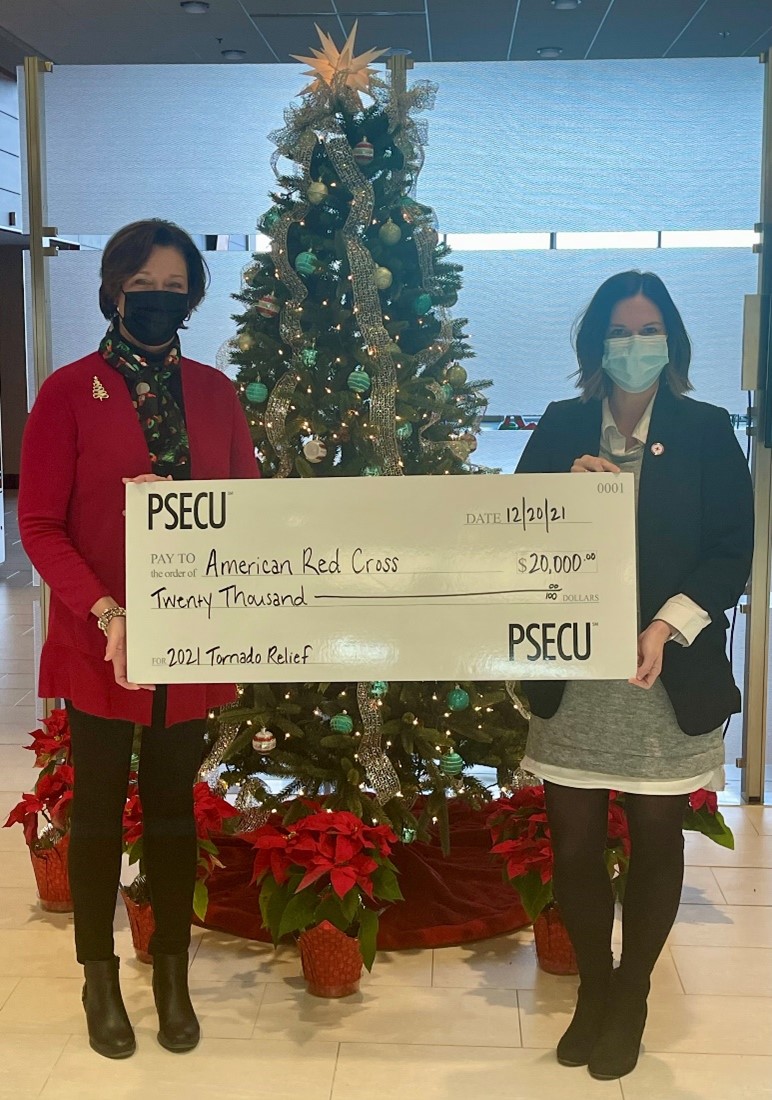 Harrisburg, PA (December 20, 2021) – PSECU, Pennsylvania's largest credit union, has donated $20,000 to the American Red Cross. This donation, being made through the local chapter, has been designated to support the Red Cross's rescue efforts in response to the recent tornadoes in six states across the Midwest and South United States.
"PSECU proudly champions causes in our many communities all year long, contributing more than $425,000 annually," said Barb Bowker, Chief Member Experience Officer. "The services the Red Cross provides in times of need are essential. We felt, because of the long-standing partnership we've had with the Red Cross, locally, that it was incumbent upon us to support them during this latest crisis."
"We are deeply grateful for the partnership of PSECU whose support is making a direct impact in affected communities across Kentucky, Arkansas, Tennessee, and Missouri," said Laura Burke, Executive Director, Central Pennsylvania Chapter, American Red Cross Greater Pennsylvania Region. "The generosity of Red Cross partners like PSECU helps us to expand our reach and services as we deliver help and hope to those in the path of these devastating tornadoes."
Representatives from the Red Cross in Pennsylvania have mobilized, joining other volunteers from across the nation who are deploying to these communities. On the ground, they are working to open shelters, begin critical damage assessment, and deliver supplies, even as search and rescue efforts continue.
For more information about PSECU's charitable efforts, please see our Year in Review.