College Loans to Finance Your Future
Get the money you need to help make higher education happen.
Student Loans from PSECU in Partnership with Sallie Mae® Could Help!
Whether you're an undergraduate or graduate student, these flexible loans for those attending a degree-granting institution are designed to meet your needs with:
Competitive Rates
Competitive variable and fixed
interest rates
More Gimmes
Multiple repayment options
Less Gotchas
No origination fee or prepayment penalty1
Student Loan Options for Undergraduate & Graduate Students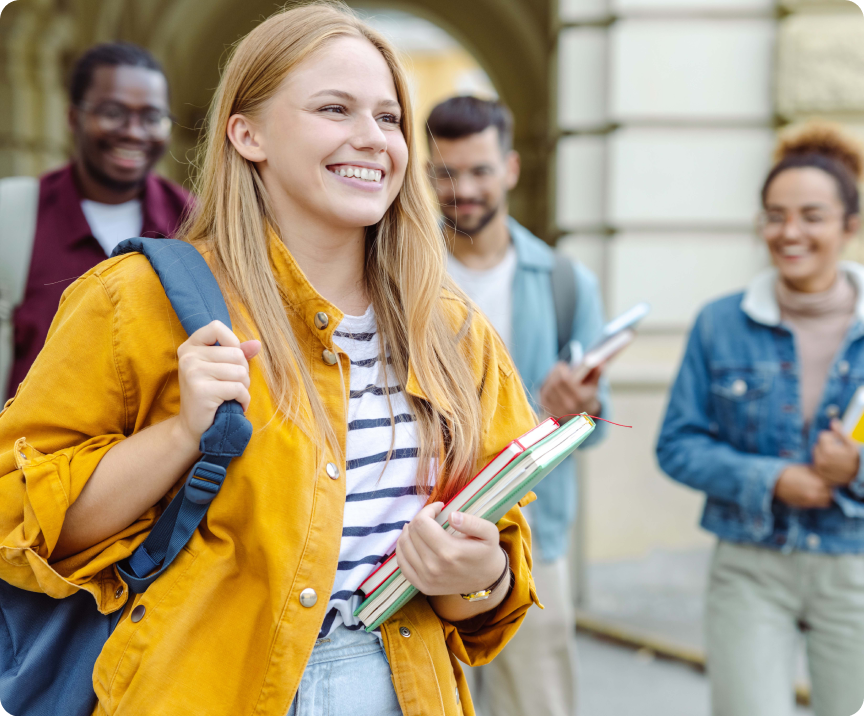 Undergraduate Loan Options
Smart Option Student Loan®: Pay for your bachelor's, associate's, or certificate expenses at a degree-granting school.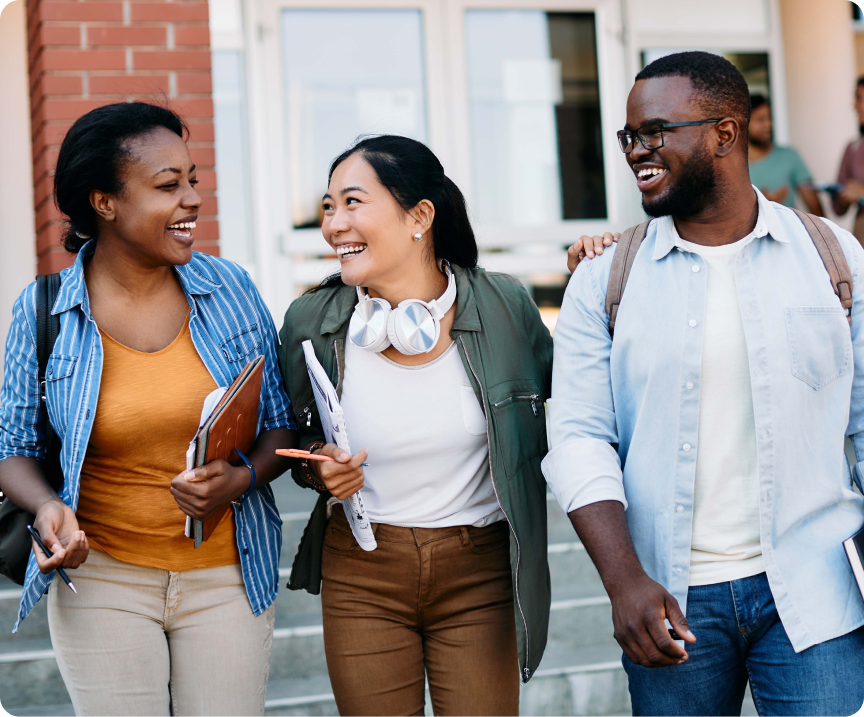 Graduate Loan Options
MBA Loan: Pay for your business school expenses as you pursue your Masters of Business Administration degree.

Medical School Loan: Pay for your medical degree expenses in allopathic, general, osteopathic, podiatric, radiology, sports, and veterinary medicine.

Dental School Loan: Pay for your dental degree expenses in general dentistry, endodontics, oral and maxillofacial surgery, orthodontics, pediatric dentistry, periodontics, and prosthodontics.

Graduate School Loan for Health Professions: Pay for your health professions degree expenses in allied health, nursing, pharmacy, and other graduate-level health programs.

Law School Loan: Pay for your school and associated expenses as you study for your law degree.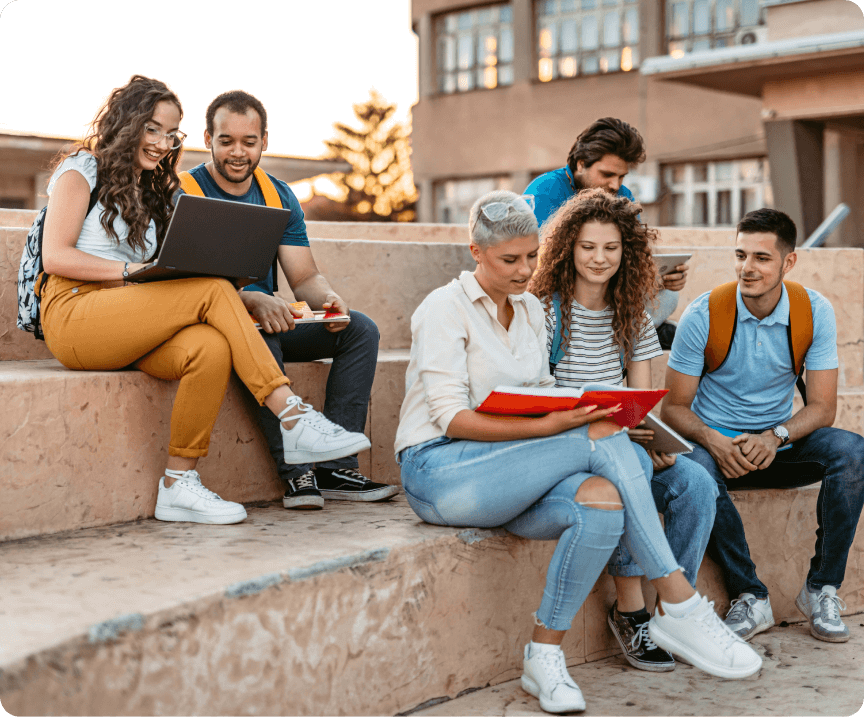 PSECU Accounts for College Students
Students have unique financial needs. We offer digital-first checking accounts, savings accounts, and other products to fit the college student lifestyle.
Student Loan Calculator
Wondering how much to borrow and how you'll repay it? Our calculators can help you estimate the value of a college education, predict student loan payments, or understand parent loan payments. Will I be able to pay back my student loans?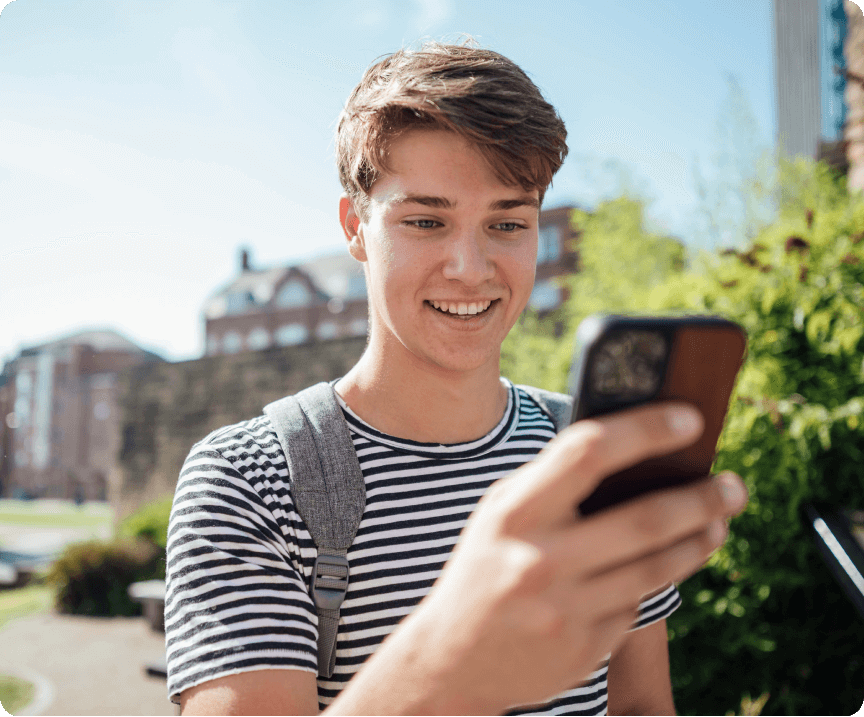 Borrow Responsibly
We encourage students and families to start with savings, grants, scholarships, and federal student loans to pay for college. Students and families should evaluate all anticipated monthly loan payments, and how much the student expects to earn in the future, before considering a private student loan.
These loans are made by Sallie Mae Bank or a lender partner. PSECU is not the creditor for these loans and is compensated by Sallie Mae for the referral of loan customers.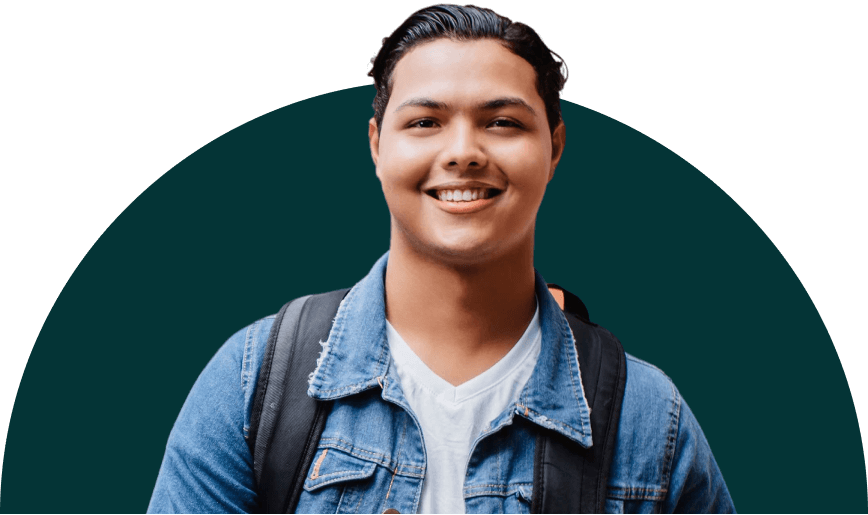 Achieve More with PSECU
More gimmes + less gotchas = modern digital banking. Become a member today, and let your money live in the 21st century.
Become a Member