PSECU Receives Top Honors, International Recognition for Marketing Efforts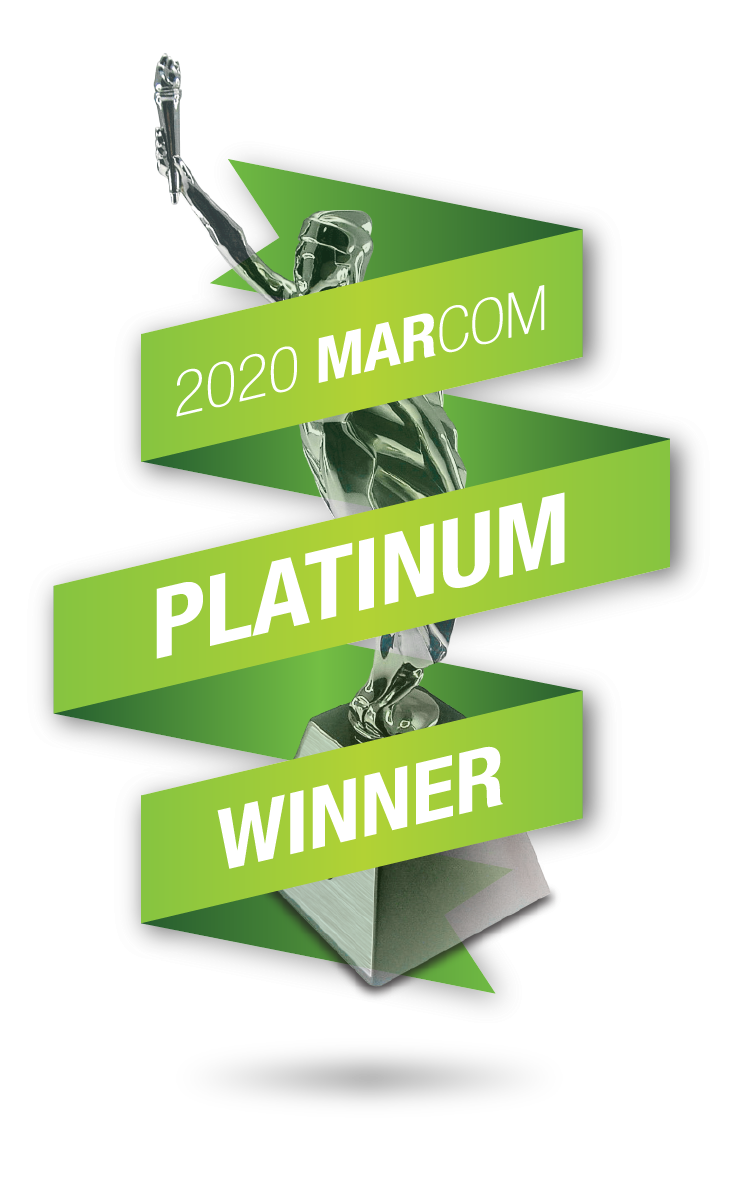 Harrisburg, PA (February 15, 2021) – PSECU, Pennsylvania's anytime, anywhere digital credit union, was recently presented with 11 MarCom Awards for submissions made to the annual, international competition administered by the Association of Marketing and Communication Professionals (AMCP). Designed to honor the creativity and hard work of industry professionals, the 2020 MarCom Awards program received more than 5,000 entries from 30 countries around the globe. PSECU entered 11 pieces into the competition, all of which received accolades.
"It's such an honor for our team to receive recognition of our marketing efforts on an international level," said PSECU Vice President of Marketing and Membership Development Barb Bowker. "It's our goal to produce and share valuable content that educates, inspires, and motivates our members and non-members to make their wallets work for them. I'm proud that our team continues to create award-winning content that ultimately makes a positive impact on the financial well-being of those in our community."
According to the summary of the MarCom Award selection process provided on the official website, "Entries are judged at random and not compared directly to other entries in their categories… There are no lengthy essays to persuade the judges; so all work is evaluated solely on its own quality, creativity, and resourcefulness. Judges base their decisions on learned perceptions of creative excellence rather than an entrant's imaginative explanation of an entry's value."
The credit union received three Platinum Awards, the highest designation in the competition; five gold awards; and three honorable mentions. The list below summarizes PSECU's 2020 MarCom Award entries, along with their corresponding award categories and the recognition level each received:
PSECU Brand Evolution Campaign: Marketing | Promo Campaign | Branding Refresh, Platinum
PSECU Brand Evolution Social Campaign: Social Branding Campaign, Platinum
PSECU e-Newsletter: E-Communications | E-Newsletter, Platinum
PSECU Brand Evolution Campaign TV: Television (Broadcast & Cable) | Campaign, Gold
PSECU Brand Music: Audio | Radio | Original Music, Gold
PSECU Mobile App: Design (Web) | Mobile App, Gold
PSECU We're Here to Help Campaign: E-Communications | E-Mail Campaign, Gold
PSECU's Penn State Alumni Association Choose Your Card Campaign: Marketing | Promo Campaign | Integrated Marketing, Gold
PSECU E-Annual Report: E-Communications | E-Annual Report, Honorable Mention
PSECU Mobile App: Mobile App | Web | App for Business, Honorable Mention
PSECU SwipeStakes Campaign: Marketing | Promo Campaign | Promo | Marketing Materials, Honorable Mention
PSECU's Marketing Department handles much of the credit union's design work internally, taking the idea for each piece from conception to completion in-house.
"Congratulations to our entire Marketing team for earning these prestigious MarCom Awards," said PSECU President and CEO George Rudolph. "The work you do to serve our valued members and to make them aware of the many products and services PSECU offers to help them achieve financial success is greatly appreciated."