PSECU Receives Top 100 Organizations and Top 100 People Recognitions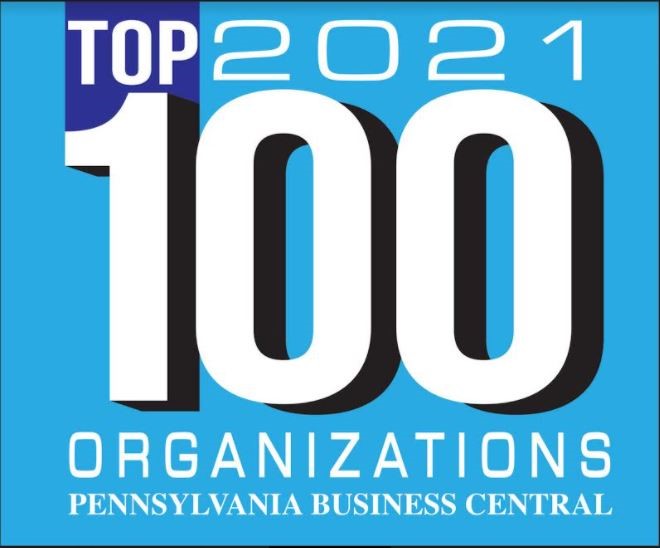 Harrisburg, PA (February 26, 2021) – For the sixth consecutive year, PSECU, Pennsylvania's anytime, anywhere digital credit union, was named one of the Top 100 Organizations by Pennsylvania Business Central (PBC), a business-to-business publication serving Central Pennsylvania. Additionally, PSECU's President and CEO George Rudolph and new Vice President of Human Resources Sandra Holzgen were named as two of the publication's Top 100 People. Both the Top 100 Organizations and the Top 100 People rankings are selected by PBC from reader nominations across its 23-county coverage area.
"On behalf of all our more than 475,000 member-owners, I'd like to thank Pennsylvania Business Central for including PSECU on its 2021 Top 100 Organizations list. As a not-for-profit financial cooperative that exists solely for the purpose of helping people, it's our goal to be a trusted financial partner and an advocate for the well-being of the communities we serve throughout Central Pennsylvania and beyond," Rudolph said. "To be included on the publication's Top 100 People list is something I also deeply appreciate. I consider it a great honor to serve in this role and to have the opportunity to contribute to positive change for PSECU members and non-members alike."
Selection of the Top 100 Organizations list is based on leadership in a chosen field; promotion of new ideas, technologies, and services; and community impact. According to the PBC's Top 100 Organizations website, "Each honoree not only exemplifies the hard work and dedication necessary to move forward and thrive in their specific fields, but also the compassion to make a difference within their communities through volunteer work, outreach and public services."
Similarly, the Top 100 People list aims to celebrate powerhouse individuals in business and economic development who have excelled in supporting their organizations and communities by exhibiting "the vision, dedication, and drive to not only complete the task, but to envision, expand, and excel."
"Since moving to Central Pennsylvania about a year ago, I've found the community here to be incredibly welcoming," Holzgen said. "I'd like to thank Pennsylvania Business Central and its readership for selecting me as one of this year's Top 100 People. It is such an incredible honor. I look forward to continuing to contribute to PSECU's efforts to support the financial needs of my new neighbors throughout the region."
"Visit us to learn how with PSECU, Members Achieve More, and join us today!" Rudolph added.