PSECU President and CEO George Rudolph Named to Power 100 Lists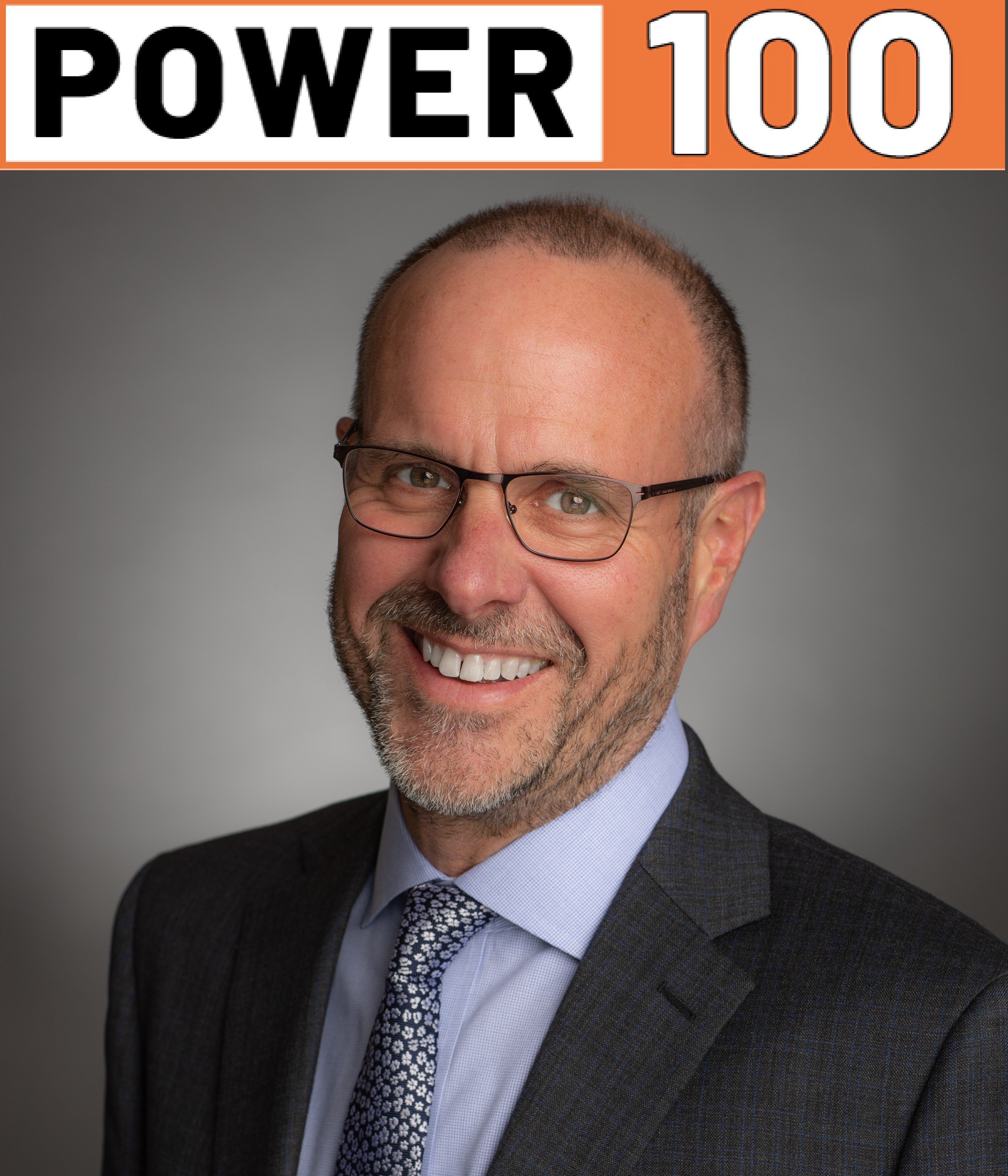 Harrisburg, PA (March 29, 2021) – Recently, George Rudolph, President and CEO of PSECU, Pennsylvania's anytime, anywhere digital credit union, was named to the 2021 Power 100 list by Central Penn Business Journal and Lehigh Valley Business. Identified by the publications' editorial teams, individuals included on the list, "make our laws, build our homes and highways, protect our health and safety, educate our children, support the vulnerable, and provide the spark that inspires innovation and economic growth."
"Let me introduce you to 100 power people," wrote Central Penn Business Journal and Lehigh Valley Business Managing Editor Garry Lenton in his introduction to the Power 100 lists. "And by powerful, I mean individuals who hold positions that give them the ability to shape our communities and influence our quality of life… This is not a ranking. There is no score. Our intent is to introduce our readers to the people who make the decisions."
Rudolph, who joined the state's largest credit union as its President and CEO in April 2019, considers his current role to be his proudest achievement. Alongside a team of more than 800 professionals, he ensures that as a not-for-profit financial cooperative, PSECU delivers high-quality products and services to its more than 475,000 valued member-owners across Pennsylvania and beyond through a convenient anytime, anywhere digital banking model.
"I've long believed that the credit union model, through which financial cooperatives exist solely to support the well-being of their member-owners, is extremely important. I feel fortunate to play a part in influencing the strategy that ensures our ongoing, shared success," Rudolph said in his Power 100 interview. "Above all, our goals are to help our members achieve their goals and serve as their trusted financial partner."
Rudolph has nearly thirty years of combined leadership experience in the credit union and airline industries. Prior to joining PSECU, Rudolph served as Senior Vice President of Operations & Technology at the $11.5 billion Alliant Credit Union. He also previously worked for United Airlines.
Over the years, Rudolph has also served as trusted advisor and participant in some of the credit union industry's top committees, including vendor advisory boards, the Credit Union National Association (CUNA) Technology Council's Executive Committee, and the Federal Reserve's Faster Payments Task Force.
As highlighted in his Power 100 profile, Rudolph considers positivity an important component of success. "An important lesson I've learned is that with focus and a positive outlook, you can accomplish almost anything," he said. "In my role at PSECU, I try to bring these qualities to my work each and every day, and I encourage others to do the same."
Rudolph holds a Bachelor's in Marketing and Organizational Behavior as well as a Master's in Business Administration from LaSalle University.