New 21-Day Racial Equity & Social Justice Challenge Launched in Conjunction with 17th Annual Race Against Racism Event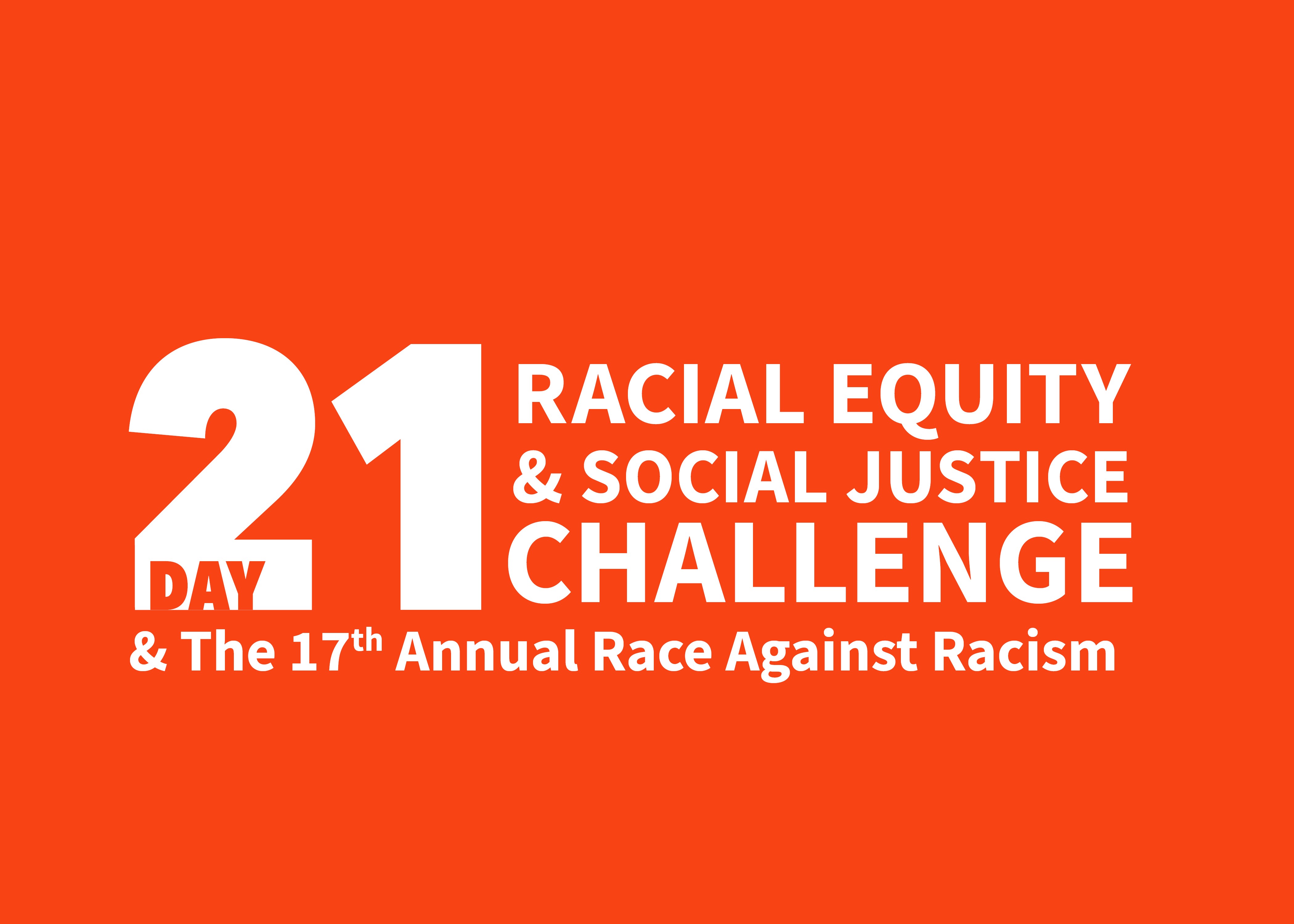 Harrisburg, PA (April 2, 2021) – On your mark, get set, go! The YWCA of Greater Harrisburg and Platinum Sponsor PSECU have announced that a new 21-Day Racial Equity & Social Justice Challenge will precede the 17th Annual Race Against Racism, a 5K (3.1 mile) walk/run event that raises funds to support the YWCA's racial justice programming. View a promotional video for the initiatives.
The 21-Day Challenge encourages participants to complete guided daily tasks, such as reading an article, listening to a podcast, watching a video, or reflecting on personal experience in an effort to create dedicated time and space for building more effective social justice habits, particularly those dealing with issues of race, power, privilege, and leadership.
Participation in an activity like our new 21-Day Racial Equity & Social Justice Challenge helps us to discover how racial injustice and social injustice impact our community, to connect with one another, and to identify ways to dismantle racism and other forms of discrimination," explained YWCA Greater Harrisburg CEO and PSECU Associate Board Member Mary Quinn. "We're so excited to launch this opportunity to dive deep into racial equity and social injustice issues with our community.
As a precaution during the COVID-19 pandemic, this year's Race Against Racism will again be held virtually. Participants can choose to run or walk the 5K distance wherever they are – on a treadmill, on a rails-to-trails path, around a track, etc. – anytime between April 5-24, though they are encouraged to wait until April 24 when the 21-Day Challenge concludes and all can complete the event "together" in a united front. In addition, the Kids Fun Run, a 100-yard dash for children 12 and under, will also take place virtually.
Registration for the 17th Annual Race Against Racism can be completed individually or as part of a team. It includes access to the 21-Day Challenge content, race participation, and a certificate of completion.
"The funds we raise through the Race Against Racism are crucial to sustaining our racial justice programs throughout the year ahead," Quinn added. "We're thankful for our sponsors, like PSECU, that help make this annual event, as well as our new 21-Day Challenge, possible!"
"PSECU is excited to serve as Platinum Sponsor of the Race Against Racism again this year, as we have since its inception 17 years ago, and also to support the 21-Day Racial Equity & Social Justice Challenge," said PSECU President and CEO George Rudolph. "On behalf of our more than 475,000 members, PSECU is proud to collaborate with organizations that are making a positive impact in the communities we serve throughout Pennsylvania and beyond. We support the YWCA's mission to eliminate racism, empower women and girls, and promote peace, justice, freedom, and dignity for all."
Race Against Racism participants will connect their experiences by posting on Facebook, Instagram, or Twitter, tagging the YWCA of Greater Harrisburg and using the hashtags #RARHBG and #VirtualRace. Community members are asked to follow along and offer encouragement.
About YWCA of Greater Harrisburg
The organization is a force for change. Eliminating racism, empowering women and transforming the lives of 30,000 individuals each year, the YWCA provides safe housing, crisis services, life skills, job training, childcare and more. The YWCA educates and advocates for women, children, veterans and families in need in the Greater Harrisburg community.