PSECU Announces Gina Seibert as New Vice President of Strategic Growth, Product Development, & Marketing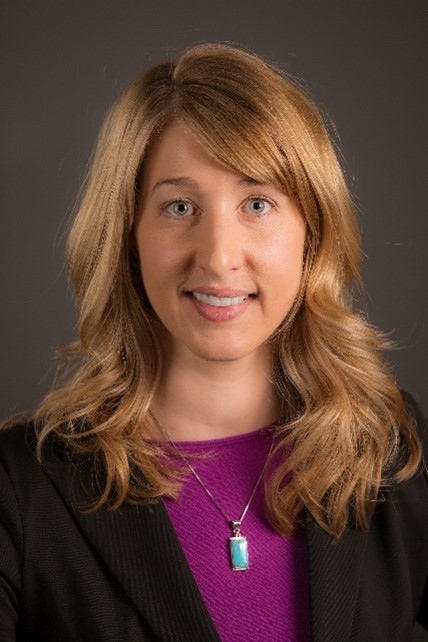 Harrisburg, PA (January 11, 2022) – PSECU, Pennsylvania's digital-first credit union, is proud to announce Gina Seibert as its new Vice President of Strategic Growth, Product Development, & Marketing.
Seibert has worked for PSECU since 2003, first joining the credit union as Asset/Liability Management (ALM) and Investments Manager. Since then, Seibert has been promoted several times, including to her roles as Director of ALM & Investments and Assistant Vice President of Finance Services.
Most recently, Seibert was identified as a strong fit for an open Acting Assistant Vice President of Marketing & Communications position, where she built upon her success as a finance professional and further established herself as a leader in planning, development, and execution of PSECU's marketing and communications strategies.
"At PSECU, we're committed to talent development and providing opportunities for our employees to grow and evolve," says Sandra Holzgen, PSECU Chief Human Resource Officer. "Gina is a wonderful example of this. She embraced the opportunity to step into a leadership role in a different department, exceeded our expectations, and her success is now being recognized with this new position."
As the Vice President of Strategic Growth, Product Development, & Marketing, Seibert will continue to oversee PSECU's marketing and communications strategies, while also collaborating with others throughout the organization to develop new products that align with the credit union's priorities, goals, and objectives. In addition, she will gain oversight of the Marketing Research & Analytics team.
"Gina has distinguished herself as a strong leader at PSECU throughout her almost two decades of experience with the credit union. Her strong analytical and relationship-building skills, along with her ability to drive change and build strong teams, are among the many reasons we've chosen her for this role," says PSECU Chief Member Experience Officer Barb Bowker. "I'm thrilled to welcome her into a permanent position on the Member Experience team."
Seibert earned her Bachelor's in Finance from Shippensburg University and her Master of Business Administration from Lebanon Valley College.
"I'm excited to join the Member Experience team in this new capacity," Seibert shares. "I'm energized by the opportunities to help our members achieve more through a firm commitment to making data-driven decisions with our members' best interests in mind and through innovation and excellence in our product development and marketing."