PSECU Named to the 2022 Top 100 Bank and Best Credit Unions Lists by GoBankingRates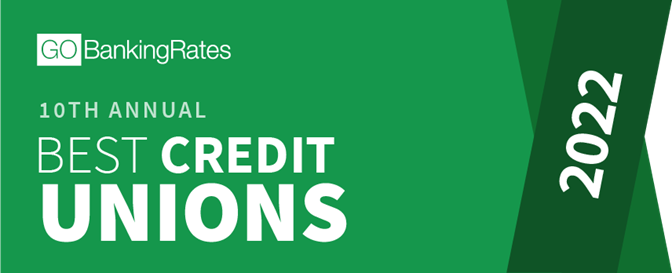 Harrisburg, PA (January 19, 2022) - PSECU, Pennsylvania's digital-first credit union, is proud to announce that it has been selected as one of the Best Credit Unions of 2022 by GoBankingRates.com.
In order to help Americans determine the best banks for their needs, GOBankingRates examined a range of FDIC- and NCUA-insured financial institutions. The goal of building the lists is to educate people about the benefits of banking, comparing accounts, interest rates, fees, and more in order to protect and grow their wealth.
"As with any national recognition, this reinforces PSECU as a leader in digital-first banking and credit union best practices," said George Rudolph, PSECU President & CEO. "We strive every day to support our members with products and services that meet their needs and support their financial goals. Our digital-first model allows us to connect members to their money anytime, anywhere. Everything we do is in the name of helping our members achieve more." He continued, "We are honored to have been identified by GoBankingRates as a Best Credit Union and Top 100 Bank of 2022."
To discover the Best Credit Unions, GOBankingRates looked at the top credit unions in terms of total asset size that had available published data. Other data points they considered were accessibility of financial services, annual percentage yield (APY), customer service product offerings, mobile app rating, and the credit union's full portfolio of products and services.
This designation adds to the growing list of awards that PSECU has been recognized with in the last year. In 2021, PSECU was named a Best-in-State Credit Union by Forbes, a PA Business Central Top 100 Organization, and an American Heart Association 2021 Healthy Workplace.