PSECU Raises the Stakes with a $4,000 Sweepstakes for New Members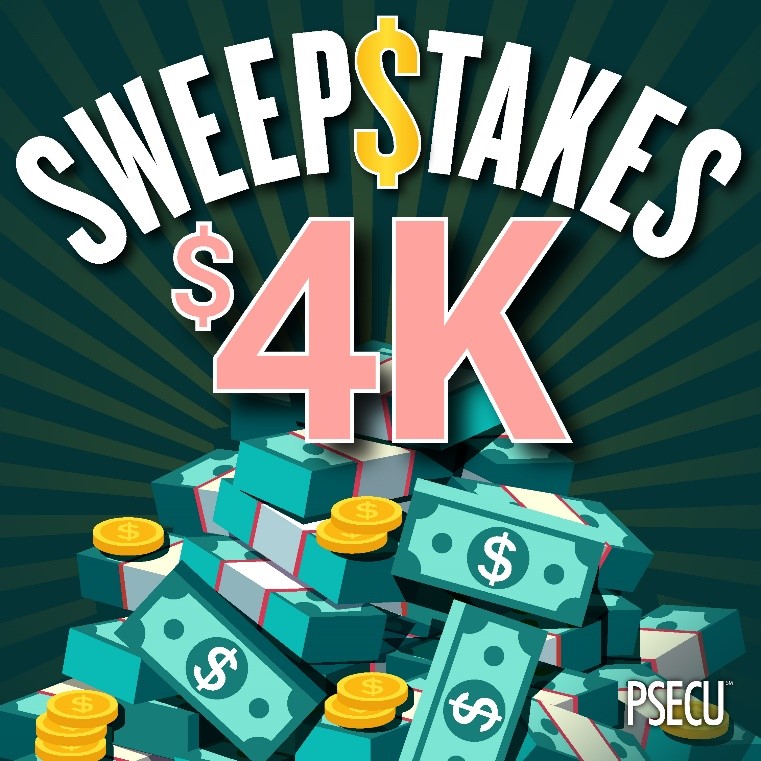 Harrisburg, PA (January 3, 2022) – Today, PSECU announced its $4K Sweepstakes, which offers new members a chance to win $4,000 when they join PSECU and get free checking.
"Banking with PSECU is always rewarding, but this is a fun opportunity for a new member to kick off their relationship with us on an even higher note," says the credit union's Chief Member Experience Officer Barb Bowker. "We're excited to raise the stakes, not only in what we offer our members, but in this sweepstakes, as well."
In addition to the many benefits of banking with a digital-first credit union, like convenient 24/7 access to your finances and intuitive digital banking platforms, a free PSECU checking account offers many benefits, including:
Access to a network of 30,000+ surcharge-free ATMs
Rebates* for out-of-network ATM withdrawal charges
No monthly, maintenance, or minimum balance fees
Debit card rewards
New PSECU members will automatically be entered for a chance to win the $4K Sweepstakes when they get free checking, making the entry process simple and straightforward.
The $4K Sweepstakes will run from 12:00 a.m. (ET) on January 3, 2022 through 11:59 p.m. (ET) on February 28, 2022.
Individuals who would like to enter the $4K Sweepstakes without getting free checking can also participate by completing a web entry with full name, birthdate, phone number, email, and mailing address.
No purchase necessary. See complete rules for details.
*If you use a PSECU debit card at an out-of-network ATM and get charged, we'll rebate fees on withdrawals up to $20 per month with direct deposit and up to $8 per month without.