Four PSECU Staffers Graduate from Leadership Harrisburg Area Programs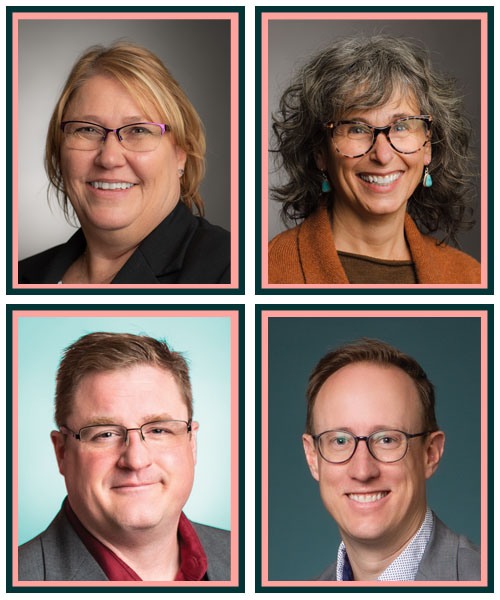 Harrisburg, PA (May 16, 2023) – Leadership Harrisburg Area (LHA) graduated four PSECU staffers after they completed the Executive Leadership Series and Community Leadership Series programs. They, along with the other LHA graduates, were celebrated on May 16, 2023. Chief HR Officer Sandra Holzgen graduated from the Executive Leadership Series, while the following graduated from the Community Leadership Series: Becky Giannelli, Director Integrated Marketing, Digital & Creative; Brian Smith, Director Records & Support Services; and Todd Reynolds, Finance/Procurement Services.
PSECU's Chief Member Experience Officer Barb Bowker understands what participating in LHA means. She notes, "As a fellow graduate of LHA's programming, I know full well the incredible growth that these four PSECU employees experienced over the last year. The high caliber of both the executive and community leadership programs will undoubtedly arm our graduates with the refined skills they need to continue to lead at PSECU and in their communities."
Leadership Harrisburg Area (LHA) is a nonprofit dedicated to developing servant leaders. It has been a community resource since 1986. More than 1,200 regional business and community leaders have taken part in LHA's programs including – to date – more than 30 PSECU employees.