PSECU Names Scholarship & Makes Donation to Honor Long-Time Board Member, Frank J. Breiner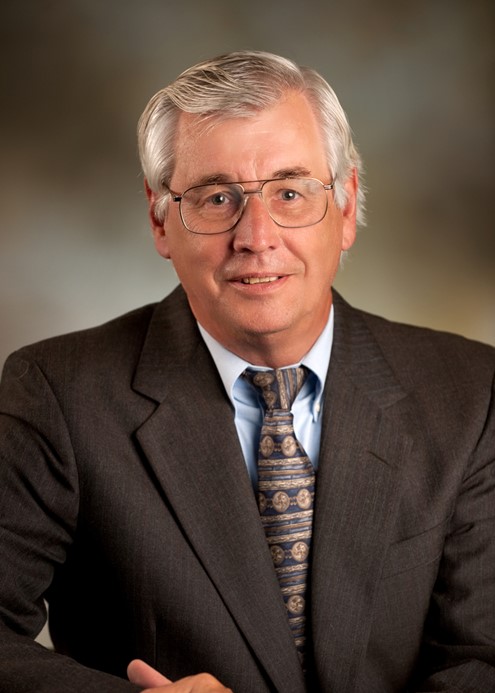 Harrisburg, PA (September 22, 2022) - PSECU has named one of their annual scholarships in honor of long-time board member Frank J. Breiner who recently passed away.
Mr. Breiner served on the PSECU Board of Directors for 52 of the credit union's 88 years. He was instrumental in transforming PSECU and propelling the organization forward. He helped to usher PSECU into the modern age of credit union membership and, eventually, digital-first banking services and was committed to the credit union philosophy of "people helping people."
The scholarship named in Mr. Breiner's honor will be awarded to one high school senior applicant who demonstrates an exceptional dedication to extracurricular and/or community service activities. As with other scholarships awarded through the PSECU Scholarship program, the winner of the scholarship will receive $2,000 per year for up to four years (totaling $8,000) toward their pursuit of higher education.
"Frank was a devoted board member for more than five decades, reimagining what PSECU was capable of as an organization," said PSECU Board Chair Shawn W. Weis. "It was a privilege to serve alongside him, and it is our hope that this scholarship honors Frank and his tireless dedication to his community. I, and everyone on the Board, will miss him deeply and are grateful for his service to the credit union."
Mr. Breiner's PSECU board service began in 1973. During his 52 years as a board member, he served as Board Treasurer, Executive Committee Member, and Secretary/Assistant Treasurer. Additionally, he served on the Scholarship and Audit Committees. He also served as the Chair of the Board of Managers of eCU Technology, a former PSECU service organization. While attending and completing the Credit Union Volunteer Achievement Program, he received both the Edward Filene and Friedrich Raiffeisen awards that recognize distinguished leaders in the cooperative banking and credit union movements.
A retired Pennsylvania Commonwealth employee with over 40 years of service, he worked as the Office of Budget Comptroller for PennDOT. He received a degree in Business Administration from Saint Francis University, attended the University Center in Harrisburg for Accounting, and was a U.S. Army Veteran.
His community work included the Hunger Study for the Central PA Food Bank, and volunteering with Meals on Wheels and the Harrisburg Symphony Orchestra.
"Frank's years of service and contributions to PSECU are impressive, to say the least, and are shining examples of dedication to community and to the very roots of what PSECU stands for as an organization," remarked PSECU President & CEO George Rudolph. "In addition to the creation of a scholarship honoring his legacy, we will be making a $1,000 donation in his name to Hospice of Central Pennsylvania, an organization his family identified for memorial contributions. As we continue to grow as a credit union, we will be inspired by Frank's forward-thinking approach, and his focus on ensuring we are always helping our members achieve more."