$55,000 Raised for Junior Achievement at Seventh Annual PSECU Chips In Golf Outing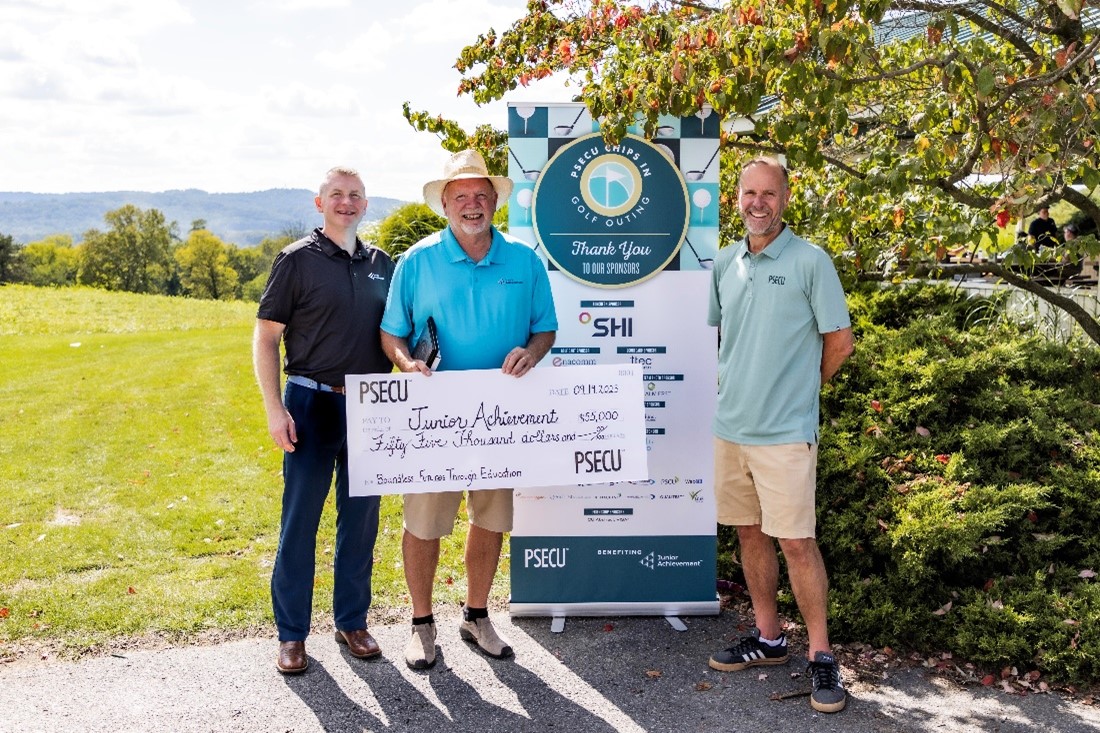 Harrisburg, PA (September 15, 2023) – PSECU, Pennsylvania's largest credit union, hosted over 100 golfers for its annual PSECU Chips In Golf Outing on September 14, 2023, at Dauphin Highlands Golf Course in Harrisburg. Supported by more than 20 sponsors, the event raised $55,000 for the outing's beneficiary, Junior Achievement (JA). Funds will be distributed to all four Pennsylvania chapters of JA.
"This is the second year that the PSECU Chips In Golf Outing has raised funds to support Junior Achievement," said George Rudolph, PSECU President & CEO. "The impact Junior Achievement has in our communities by helping young people prepare for the future is tremendous. We're so happy to play a part in supporting youth across the commonwealth as they learn vital financial skills."
This year's golf outing included breakfast and a warm-up period for golfers, with a shotgun start at 8 a.m. An awards luncheon concluded the event. The sponsors, listed below, played a crucial part in ensuring the success of the event.
"JA would like to thank PSECU and all sponsors of the golf outing for their commitment to inspire and prepare students to succeed in a global economy," said JA South Central PA CEO Tom Russell. "Financial literacy and career readiness are passions of JA and PSECU. Together we can make a difference in the lives of local students in Pennsylvania."
Since the PSECU Chips In Golf Outing began in 2017, the credit union has raised more than $250,000 for nonprofits, including the American Heart Association and the American Stroke Association, Children's Miracle Network Hospitals®, Feeding Pennsylvania, and Junior Achievement.